Thanks to our many patients who have taken the time write and share their experiences after surgery – a selection of which appears below. Also, click the logo below to see Mr Flynn's reviews on I Want Great Care

Jo M - Professional Stunt Woman: ACL
I am a professional stunt woman and coordinator in the film and television industry and have been performing high octane stunts for over twenty years, putting my body and particularly my knees under immense pressure. I have had many operations on my right knee, repairs, reconstruction etc so I started favouring landing on my left during action sequences. During one stunt I completely ruptured my ACL on my left knee and had meniscal damage etc. From previous experience I thought months of rehab, pain and operations loomed, with now two worn out, injured knees. I feared how I could continue in my line of work and was not ready to take a back seat, I loved my job. Then a colleague having had the same surgery recommended, in fact insisted, that I went to see Julian Flynn.  After my consultation I felt like I was in the very best of hands, I felt Julian understood my line of work and was very experienced in getting athletes back on their feet again, very quickly. His reputation for results amongst the stunt industry is exceptional.
I requested to stay awake during my op as I don't like anaesthetics so I went for an epidural. I was also allowed to watch the entire operation on a screen Julian put next to me. I watched a master at work, not only that it was actually fun! Everybody in the theatre made me feel so relaxed. It's not very often you hear of people say they enjoyed an operation, but being involved and watching the operation was fascinating! My aftercare was amazing and I had no swelling in the knee with it being on constant ice and on a machine that kept it moving.
I now have a strong knee. I run, ski, ride and do everything I did before the injury, something I didn't believe would be possible.  I naughtily actually went skiing on it four months after the op( with a brace) and it was great.
Julian is a master and I am incredibly grateful to him and his team. To top it all, aside from his expertise, he also just happens to be a thoroughly top chap and I always recommend him to anyone with knee problems as really there is no-one better!!
Jo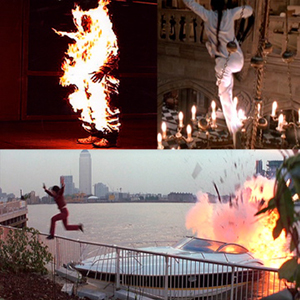 DJ - Stuntman and Actor: Bilateral ACL Knee Surgery
Fourteen years of racing motorcycles, quite often badly, and nearly 20 years in the film stunt industry had taken its toll on several parts of my body but none more so than my knees.
I was introduced to Julian Flynn by way of a good friend and fellow stuntman who had been rebuilt by Julian following a serious accident on set. It was at a time when I had survived a paragliding accident and was also hurt during the filming of "Quantum of Solace". Both knees were now in a bad way, with non-existent anterior cruciate ligaments. Even simple day to day activities became a test. At that time it seemed that an active stunt career was close to an end.
From the outset I quickly felt assurance in Julian's understanding of my hopes and my concerns about double knee surgery. I was especially impressed in the way in which he could relate to my needs in terms of getting back to a level of complete fitness for work and indeed sport. In some respects, quite the opposite opinion and life style advice that I had heard in the past and indeed expected to hear once again.
So a double knee operation was undertaken. A period of rehab and physiotherapy, and twelve months later I was not only back to fitness but simply astounded by the improvement.
I can honestly say that I am in better shape both physically and 'structurally' than I was as a 25 year old. As well as still performing for camera, I am a regular skydiver and last year at the age of 49 I learned to BASE jump. I now enjoy running up to half marathon distance and compete very competitively in 'Spartan' style events.
There is no question in my mind that Julian's skills have truly given me a new lease of life, redefining my future in the film business and I have had no hesitation in recommending his services to friends and fellow colleagues in the stunt industry.
Many, many thanks Julian!!!
DJ – stuntman and actor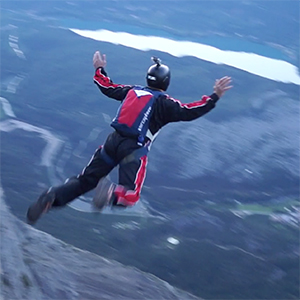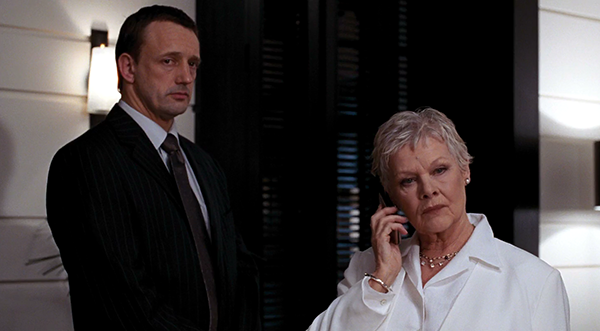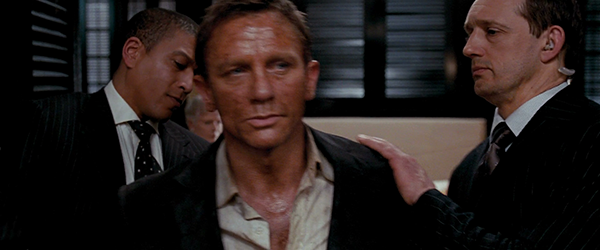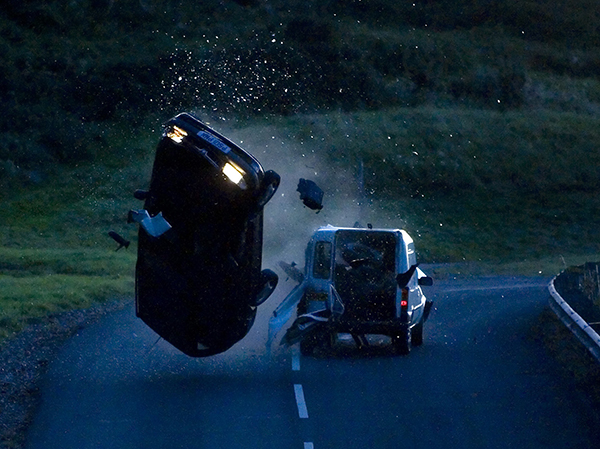 Mrs P: Patellofemoral Knee Replacement
Last year on the 10th of June Mr. Julian Flynn replaced my knee at the age of 34. At the time, I could hardly walk, play with my young children .... basically live the normal life of a 34 year old. Yesterday, on my son's 8th birthday, I manged to climb to the summit of Mount Snowdon. Thanks you so much Mr. Flynn for giving me my life back.
Mrs P
Mrs D: Partial Knee Replacement
Thank you so much doing my partial knee replacement. All the pain, discomfort and grinding have gone – it is a wonderful feeling after so long. You have enabled me to get my life back. I am now looking forward to the future. Many, many thanks.
Mrs D.
Mrs A: 'Boutique' 2-Compartment Partial Knee Replacements
I am so excited – I needed to let you know I am doing amazing well. I have a bend of 125 degrees at 3 weeks, and using 1 crutch for support only. I obviously still need to build on endurance and greater bend. I am so pleased at the progress and lack of pain, and feel amazing!
Mrs A
Just to say a proper thank you for my most recent hip replacement. (6 month appointment last week.) Delighted you were pleased with the X-Rays. To be pain free and mobile is amazing; I am very lucky.
Mrs C.
Mr C: Total Knee Replacement
I recently had a total knee replacement at the Saxon. The operation has been a great success and I am in a strong recovery period now. I would like to express my appreciation of my surgeon, Mr Flynn, who has done both my knees. Mr Flynn is clearly an exceptionally able surgeon. He has left me with a strong joint, perfectly aligned, building up strength easily, and with a straight and modest scar healing fast. It is a fine result. I can already walk better than for a long time, and having known quite a bit of pain from the knees in the past, I am delighted now to have no pain at all except for the ever decreasing mild discomfort from a wound healing up. Mr Flynn has been consistently a pleasure to deal with. He has my total confidence, and I always feel that he wants the absolutely optimum outcome for me. I am impressed by and grateful for his skills.
Could I also repeat the thanks I gave at the time to the amazing nursing staff at The Saxon, who made me feel as though I was their most important customer and who looked after me to perfection during those vulnerable hours and days just after the operation. I have been telling people what a positive experience it was.
Yours faithfully Mr. C
Dear Mr Flynn. Good man! New hip - 10/10 so far. Satisfied customer to date.
Mrs A.
Dear Mr Flynn. Instead of a 'knee-mail', a card to say thankyou for sterling stitching and a fine leg to stand on.
Mr C
Dear Mr Flynn   I just wanted to say thankyou for all your time and effort over the past 12 months, in particular sorting out a knee that no-one else would.
Mr SE
Dear Mr Flynn.  I just had to drop you a line to say thankyou for looking after me so well. I am so grateful you didn't give up on me – my knee has been a long haul over many years. So thankyou, and when the other side needs doing, hopefully a long way up the road, you will look after me at that time.
Mrs G
Mr Flynn. Thankyou so much for giving me a pain free knee. I am delighted with the result.
Best wishes Mrs H
Mr Flynn. New hip, tested fairly thoroughly skiing, is working magnificently. I can't say the same for the rest of me, after 10 years off skiing!
Mr P
To Mr Flynn. A little note to say a big thankyou to you and your team for looking after me so well, and doing a great job on my knee.
Dr C.
A small note to express my deep gratitude for all your excellent care during my recent knee surgery. My knee is feeling so much better already. Thanks again for everything – I was looked after like a king.
L B: Bilateral Patellofemoral Knee Replacement
Having experienced knee pain for a number of years i am amazed at how good the replacement knee joints work. The new knees have enabled me to continue with Triathlons and long distance cycling with no pain or swelling. The recovery time was quick to the point that within 6 weeks i had resumed by swim training, within 3 months i was back cycling <40 miles, by May i was able to cycle 56 miles in Aix-En-Provence (v. hilly) and a half marathon (walking), and in September i completed a 450 mile cycle in Alabama (cycling up to 111 a day). The knees are incredible, they are not just as good as the old ones but are 1000% better. I have more movement, better strength and stability and no pain! For anyone considering this Op i would totally recommend it. The only compromise has been, as you told be before the Op, that if i run on the knees i could risk reducing their lifespan - so i've taken up Race-Walking so i can still compete in Ironman distance Triathlons. Before i met you all the doctors i had seen told me to simply stop doing Triathlons, you understood this wasn't the solution and have given me a new lease of life!. Thank you.